Featured Blog Articles
Umbra Blog
Food Studies Alumnae Make Umbra Proud
Faculty and staff take pride in Umbra Institute alumni, especially when the alumni incorporate aspects of their education abroad into their post-graduate careers. From presenting her Harvard thesis at a conference to the acceptance to a prestigious culinary academy, two Umbra alumnae recently drew on their experience in the Food Studies Program for "real-world" success.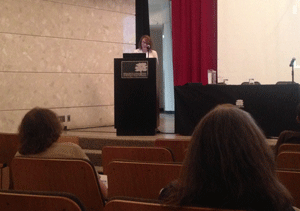 Recent Harvard graduate Teagan Lehrmann, an Umbra Fall 2011 alumna, presented her thesis "Sweet as Honey: The Beekeeper's Fight Against Corn Sugar and Objectivity, 1926-1932" at the Association for the Study of Food and Society annual conference in Lansing, Mich, on June 20. Lehrmann began her research while abroad.
"The Umbra Institute's Food Studies Program led me to take a critical look at the way we think and interact with our food," Lehrmann said.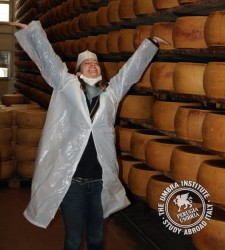 Recent Tufts graduate Julia Rackow, an Umbra Spring 2012 alumna, was recently admitted into the San Francisco Cooking School. Like Lehrmann, Rackow said that her experience abroad was key in her decision to pursue a career in food. 
"The Umbra Institute's Food Studies Program led me to (realize that) how we understand and interact with food is constantly in flux," Rackow explained. "It's fascinating to see how the old-world techniques and values we once left behind are now becoming increasingly popular in current American food trends."
Auguri, alumnae!