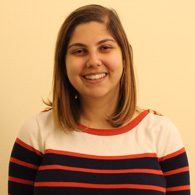 Elza Harb
Hamilton College
Fall 16-Spring 17 Rep
Email: [email protected]
Ciao a tutti! I'm a Chicago native and a rising senior at Hamilton College, where I study History, Government, and Italian. I spent a full year in Perugia and it was the best absolutely experience of my life. I sampled all the programs that Umbra offers, including the direct enrollment option at the local university, which let me greatly advanced my language skills and make friends with many local and international students. Living in this small, medieval university city really allowed me to experience Italian culture and history in a way that I could not have done anywhere else.