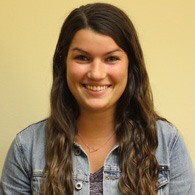 Jenna Reilly
Penn State University
Spring 17 Rep
Email: [email protected]
I am a senior at Penn State University studying accounting. I studied abroad in the spring of my junior year and I couldn't have made a better decision than to study abroad in Perugia. Perugia is the perfect medieval city to really immerse yourself in the Italian culture. Not only do you develop relationships with other Umbra students, but also with the locals, which can be hard to find in other bigger cities. At Umbra I took Italian, Placemaking, Photography and Ceramics, all of which are outside my comfort zone, but that's what study abroad is all about. My advice would be to travel as much as you can, explore everything you possibly can, and enjoy your four month carb diet, because when else in your life can you do that? I hope to be back to Perugia soon!