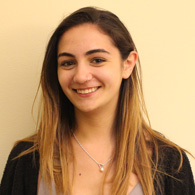 Victoria Caruso
Roger Williams University
Spring 17 Rep
Email: [email protected]
I am Victoria Caruso, a third year International Business student at Roger Williams University. I am from Yonkers, New York, and I currently participate in NCAA D3 Volleyball at my university. My family, both sides, hail from Italy as well. Here at Umbra, I was able to apply what I learned in the classroom to real life instances, through service learning projects. For my business classes, we worked with local up and coming companies to help better their businesses. For my Italian class, I was able to use the new words, verbs, phrases, etc. while out in Perugia and in other various parts of Italy. When I spoke to my Italian family, I was able to understand and communicate with them for the first time in my entire life. I was able to create new relationships with my family members who only speak Italian and I was able to strengthen old relationships because now they could understand me much better.