The Fun of Food Studies in Italy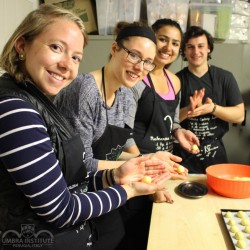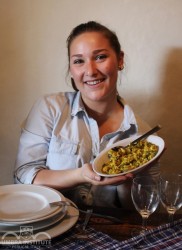 [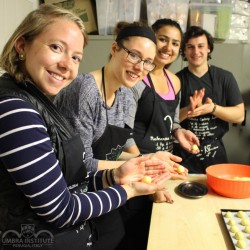 The Umbra Institute hosts a Food & Sustainability study abroad program in Perugia Italy. The entire program, consisting of two core courses and one elective food course, seeks to uncover how the individual, community, and society relate to food. This can be done through in-class learning and intensive study, but, every once in a while, an excursion can offer a much needed break from the books. This Sunday, Umbra Food & Sustainability studies students made their way to Agriturismo Malvarina in Assisi to take part in a BuonappetEAT cooking class, where they learned traditional Umbrian recipes and cooking techniques taught by professional Italian chefs.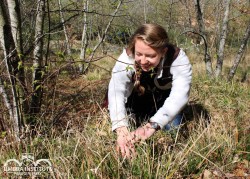 During the cooking class, students learned to create the Italian Torta di Formaggio, a traditional Easter breakfast treat, as well as homemade pasta, delectable pesche pastries, and a number of fresh appetizers that were then served for lunch in Malvarina's restaurant. Not only did students cook, but they were taught how to hunt for wild asparagus and sent in search of the asparagus that would be used for their lunch. In the end, students sat together to enjoy the fruit of their labor in the form of a multi-course meal.
Click here to learn more about the Food & Sustainability Studies Program.