Farewell Aperitivo Concludes Spring Semester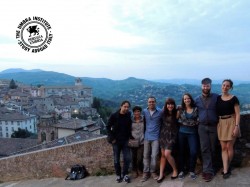 After taking final group photographs in front of the picturesque view behind il Birraio, students, staff, and faculty reminisced about memorable Umbra moments in and outside the classroom over drinks and appetizers at last night's Farewell Aperitivo.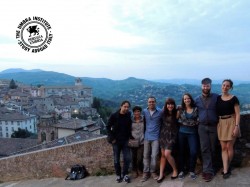 The last few weeks have seen Umbra students bustling about school and city, cramming for finals, purchasing token Italian gifts, and soaking up their remaining time in Perugia. Early this morning, Umbra staff members loaded students and their bursting bags onto buses to the Rome Fiumicino Airport.
"I can't believe it's actually over," said student Lauren O'Boyle before boarding the 4 a.m. bus, surrounded by teary-eyed classmates. 
"We'll be back!" a group next to her chorused. 
Thanks for a great semester, Umbra Spring 2013. Have a good summer!