Sustainability of Food Class presents at Nutrition Conference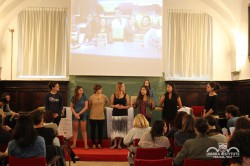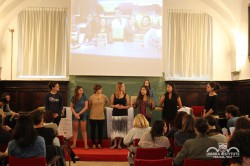 Students in Umbra's Sustainability and Food Production in Italy course have presented the to-go RepEat box and project at the Nutrition Days conference in Perugia. This multi-day event highlights sustainability and nutrition issues with markets and events throughout the city. Course instructor Elisa Ascione and the Director for Community Engagement Julie Falk introduced the audience to the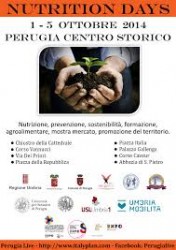 problem of food waste and how the to-go RepEat boxes were created as a way to create awareness on this topic that is an important issue in Italy. 
At the presentation, students shared their hopes for the future of this project with the audience that included also high-school students that came to learn about food waste. Umbra will continue its educational workshops and campaign against food-waste with local schools throughout the year. 
Read more about the course on sustainability of food production.