Tandem & SoloItaliano: Community Immersion Activities at Umbra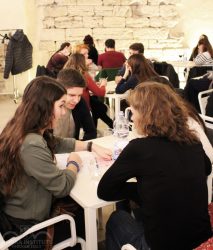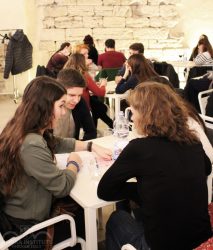 Tandem Language Exchange
Students studying abroad in Italy can sometimes feel intimidated by the need to speak the Italian language. Knowing this, the Umbra Institute offers extra- and co-curricular activities to encourage students to engage with the community and practice their developing language skills throughout their semester abroad. Two of these cultural and linguistic immersion activities are the Tandem Language Exchange and the SoloItaliano Challenge.
What is Tandem?
Tandem is a bi-weekly event hosted specifically for American and Italian students in Perugia. At last night's Tandem, students met at Umbrò to enjoy a light aperitivo while engaging in bilingual conversation. Discussions at these events often include comparisons of cultural practices, offering students an informal setting in which to forge friendships with their international peers.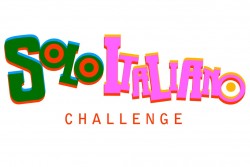 What is the SoloItaliano Challenge?
The Spring 17 SoloItaliano Challenge will take place next Tuesday and Wednesday, March 21st and 22nd. Students of all Italian language levels will take a voluntary oath to speak only in Italian for two days. This immersive initiative is designed to push students to develop a deeper understanding of the local language and to step out of their comfort zone – without using English as a "fall-back" – as they learn to live and think in Italian. An Italian film night will coincide with this challenge, and the event will culminate with a Tandem at which students nominate the "winners," or their peers who put forth the most effort during the challenge.
Click here to learn more about the Umbra Institute's initiatives to encourage Italian language learning.