Buona Vacanza!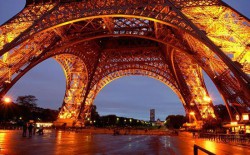 At 5 p.m., the last of the mid-term exams will be handed in, and spring break will officially start for all General Studies students. Look out, Europe: You're about to get a taste of our temporary Perugini.
Don't forget to fill out an independent travel form either online or at the front desk!
Direct Enrollment students will stick around Perugia; the University for Foreigners and the University of Perugia are on the Italian system. Umbra will be open daily from 10 a.m. to 6 p.m. next week (Monday through Friday).
Students will be back in the classroom Monday, March 4.
Buona vacanza from the Umbra staff!