About Umbra

A Tradition of Academic Excellence for over 20 Years

The Umbra Institute, also referred to as ISI Perugia, is one of two institutions of higher education in Italy founded and operated exclusively by ISI Abroad – the other being our Florence-based institution, ISI Florence.
The Umbra Institute is located in the historic center of Perugia on the grandiose Piazza IV Novembre. It occupies the main floors of a fifteenth-century palace and the cloisters of the centuries-old Duomo di San Lorenzo. Umbra offers a wide array of courses and program options for study-abroad students from U.S. colleges and universities.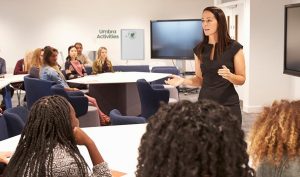 Umbra is the only year-round independent study abroad program provider based in Perugia, offering semester, year-long, and summer programs with a variety of academic courses. We provide a unique educational opportunity for students both in and outside the classroom as our faculty and staff strive to incorporate a genuine Italian experience into all elements of both the academic curriculum and student life. Whether students choose to pursue a curriculum taught by Umbra faculty or enroll directly through Umbra at one of the local Italian university partners, they will take courses with Italian students and engage with the Perugia community on a daily basis. The stage is set for cultural and linguistic discovery.
Recognition and Accreditation


Coursework at Umbra is underwritten and transcripted by Arcadia University which maintains membership in AACUPI (the American Association of College and University Programs in Italy) and is accredited by the Middle States Association of Colleges and Schools (MSA-CESS).
Since its inception more than 20 years ago, the Umbra Institute has grown steadily and developed a well-respected reputation as a provider of consistently high-quality academic programs, becoming an innovative leader in experiential-learning courses in Italy. The Institute boasts over 40 academic partnerships including the University of Connecticut, Villanova University, Bryn Mawr University, Arcadia University, the University of Maryland, and a number of other top-tier US colleges and universities.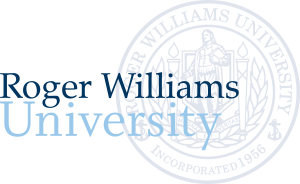 The Institute also maintains course accreditation with The Roger Williams University which is a member of AACUPI (the American Association of College and University Programs in Italy) and accredited by the New England Association of Schools and Colleges.
Our Focus on Community Engagement
Beyond our unique location, Umbra is among the few institutions in Italy that focus heavily on community engagement activities. We offer courses with service learning components, academic internships, seminars and practicums, volunteer programs, independent research, and other activities that bring Umbra students together with the local Italian student population and the community at large. We strive to connect our community with the city of Perugia through curricular, co-curricular, and extra-curricular community engagement initiatives. After studying at the Umbra Institute, students consistently say these are the experiences that had the greatest most meaningful impact on their time abroad.
See Academic Programs for more details on the curricular options and course details.