The Anna Girolimetti Scholarship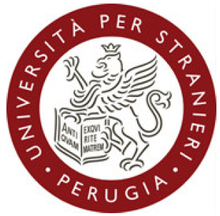 This Scholarship is offered in celebration of Anna Maria Girolimetti who was the Administrative Director of the Umbra Institute for nearly twenty years. Anna first came to Perugia in the late 1970s as an undergraduate student from Holy Cross University, and, like so many Umbra students today, studied Italian language and culture at the Università per Stranieri di Perugia.
As Administrative Director of the Umbra Institute, Anna drew upon that personal experience and her love of Italy to not only help successfully develop and manage the Institute but also provide students, who continue the tradition of studying abroad, with unparalleled care and attention, making their experience as special and unforgettable as hers. She was greatly admired by all who knew her, especially Umbra students.
This scholarship is available to female students between the ages of 18 and 23 studying at an accredited university in the United States, and meet the following criteria:
• Enrollment in the semester Italian language and Culture Program;
• Demonstration of excellence in academics or financial need;
• Signing the Umbra Scholarship Pledge to give back and help others as they were helped with this scholarship should their means allow it sometime in the future.
The scholarship awards a minimum of $500.00 and up to $1,500.00 per recipient. One to three recipients are selected each semester.
How to Apply

STEP ONE: Complete the Scholarship Application below.
STEP TWO: Complete the Umbra application for admission, selecting the Full-Immersion Italian Language and Culture program and indicating that you have applied for the Anna Girolimetti Scholarship. Good Luck!
If you have any questions about this scholarship, please contact Ashley Ipakchi ([email protected]).
Anna Girolimetti Scholarship Application