La Vendemmia, 2005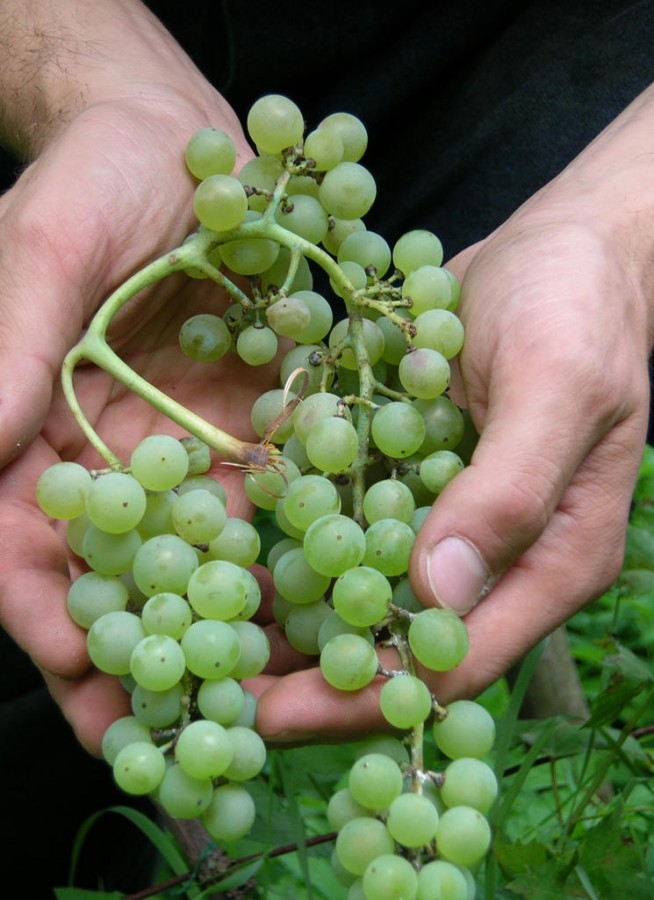 "Wine is a living thing. It is made, not only of grapes and yeasts, but of skill and patience. When drinking it remember that to the making of that wine has gone, not only the labor and care of years, but the experience of centuries." – Allan Sichel
The annual grape harvest season began last week in Italy. "La Vendemmia," as Italians refer to it, is an annual event complete with generations of rural and familial traditions. Zach Nowack, an Umbra staff member, tends to a vineyard near the center of Perugia. Last weekend, he invited several Umbra staff members and students to participate in La Vendemmia 2005.
The process of turning grapes into wine begins with harvesting the grapes from the vines, stomping the juice from the fruit in the traditional method, pressing the remaining skins, and then straining the juice into large demijohns to ferment. By spring, the grapes from La Vendemmia 2005 will produce approximately 100 liters of

white wine and 15 liters of red wine. The demijohns will rest in the sheds at the vineyard until spring, when Italians (including Zach) are convinced the time is just right to uncork the first of the bottles from the previous fall.
In photos, Nowack, Reid Williamson (RIT), Tyler Pace (Connecticut College), and Denver Miller (Chapman University), participate in La Vendemmia 2005.