Perugia: Officially the Youth Capital of Italy for the Year of 2016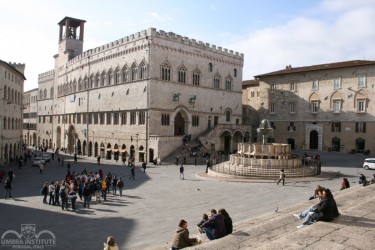 Tuesday, November 3rd, Perugia received the official title as the Youth Capital of Italy for the year of 2016. Perugia received this title because it is known as an exceptional university city whose youth take pride in numerous local, national, and international initiatives relative to political and social causes. The energy devoted to change and development has not gone unnoticed as the city is also in the running to be elected as the Youth Capital of Europe for the year of 2018; this is the second consecutive year that Perugia has been the only Italian city to be nominated for this prestigious award.
Being awarded the title of Youth Capital of Italy is both a prize and an honor that is assigned to only one Italian city each year. Due to its new position, Perugia and its active community will be presented as an outstanding cultural, economic, social, and political example for youth throughout the nation. For the duration of 2016, young people in Perugia will receive additional resources to encourage their activities within the society.
To read more, click here!