Jacopo Bernardini, Ph.D.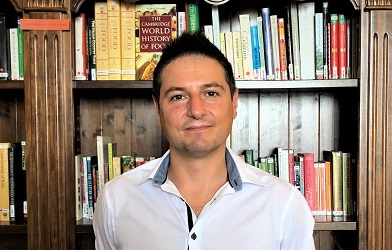 Jacopo Bernardini is one of the Umbra Program Co-Coordinators (along with Laura Fronduti). Jacopo worked for six years as a Postdoctoral Researcher of Sociology and Methodology of Social Research at the Faculty of Political Science of the University of Perugia before joining the Umbra team in 2018.
He has published several academic articles and books on Age and Life Cycle, Transition to Adulthood, Generational Conflicts, and the Information Age.
Always ready to lend a helping hand, or contribute to the latest video project, Jacopo is a jack-of-all-trades dedicated to developing quality study abroad programming in and out of the classroom.