Sumptuous Sardinia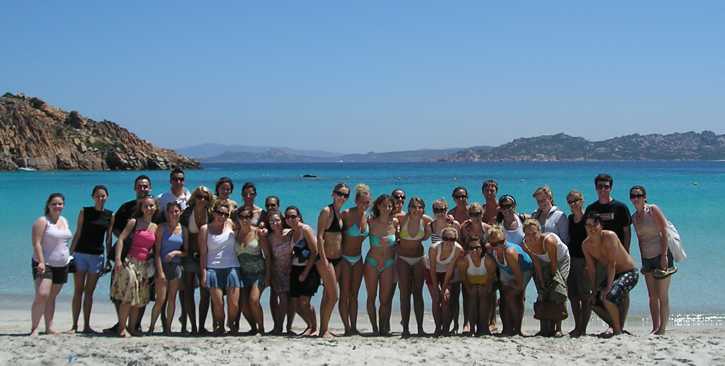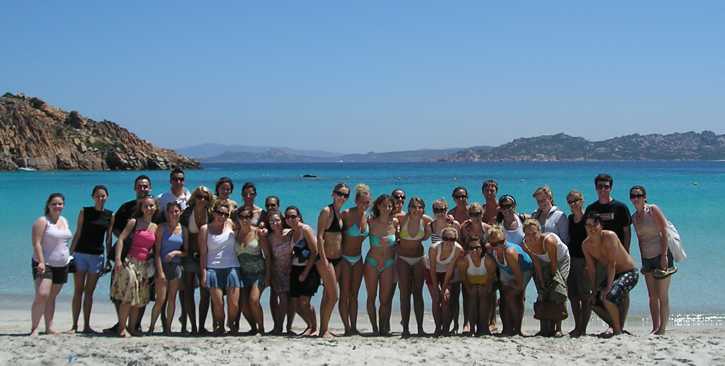 This weekend, forty students and two professors sampled the sunny delights of Sardinia on the Umbra trip. The bus left Perugia on Thursday evening and snaked through the lush hills of Umbria and Lazio, allowing students ample opportunities to capture the whimsical landscapes of Italy on film. From Civitavecchia, students boarded a plush ferry which boasted a cinema, restaurant, and cozy cabins below deck. And soon, they were whisked away to Costa Smeralda, the Emerald Coast of Sardinia, where they embarked on three days of glistening paradise.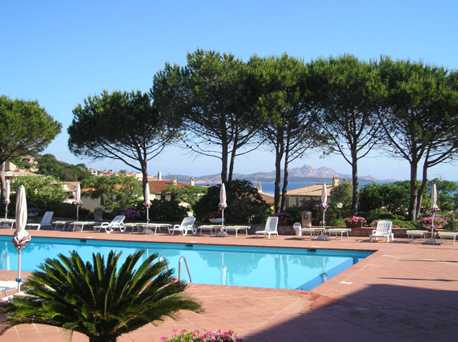 After alighting in Baja Sardinia, some students donned their bathing suits and headed straight to the beach, while others found a shady spot in the piazza to savor a gelato. The poolside veranda of the lovely hotel provided a picturesque setting in which to sip a cocktail or nibble an olive, all the while gazing at the dazzling ocean in the distance. Students and professors were treated to lavish meals in the dining room, with selections including everything from traditional pasta to pork to fresh fish, cheese and fruit. On Saturday, the group took a boat tour of the bedazzling Costa Smeralda, resulting in a great number of "oohs" and "ahs" and copious pictures taken. A brief stop in Maddalena paved the way for a morsel of history: students were taken to the Garibaldi Museum, the former home of the famous solider of the Risorgimento who played an important part in the unification of Italy. The boat also stopped for a brief repose on the island of Spargi, where students marveled at the crystalline water and played king-of-the-mountain on the rocky crags. Sunday brought with it more glorious sun and a whole new batch of rosy cheeks and shoulders, and students spent their last day in Sardinia paddle-boating in the Tyrrhenian Sea and wandering through Porto Cervo, a bright little jewel of a port bedecked by flowers in bloom. In the evening, the group boarded the ferry and commenced the journey home, still enveloped in a sense of blissful serenity.
Three days awash in blue and turquoise, brought to a close by forty bronzed students arriving just in time for class on Monday morning. What better way to spend the first weekend in Italy?