Umbra Celebrates Thanksgiving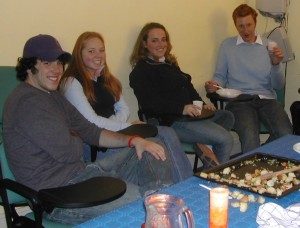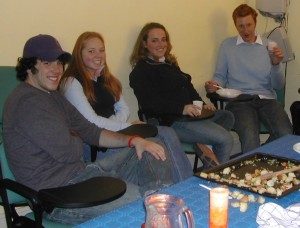 Last Thursday, as most Italians went about their normal routines, students, staff, and faculty members gathered to celebrate the Thanksgiving holiday. Professor of Creative Writing Cindy Clough baked the turkey and organized the event for those students staying in Perugia over the holiday weekend. The staff and students not only brought their appetites, but also the traditional trimmings for the banquet–homemade bread, mashed potatoes, green bean casserole, dressing, a variety of pies, and mulled wine.
In photos: students take part in Umbra's Thanksgiving feast; a group of students relax after finishing the meal; Caitlyn Dunlap and Umbra program director Charles Jarvis share a moment over a turkey dinner.