Umbra Classes Take to the Road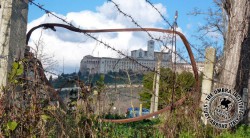 Two Umbra Institute classes took to the road on academic field trips this weekend.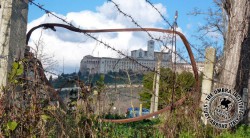 Friday morning, Professor Adrian Hoch's art history course, Saints, Sinners, and Harlots, traveled to nearby Assisi, where they toured the city's many cathedrals, including those of San Damiano, Santa Chiara, San Rufino, and the well-known Basilica of Saint Francis. 
On Saturday, Professor Alessandro Celani's Pagans and Christians course also visited St. Francis' Basilica in Assisi.  The class then moved on to Spoleto, where they walked through the duomo and the Church of San Salvatore. 
The weekend's field trips were timely: Mid-terms begin Monday, and spring break starts Friday.