Umbra Professor Participates in a Sociological Art Exhibition in Rome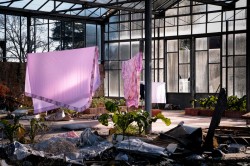 Umbra's own Professor Alessandro Celani will be participating in the "La forza delle rovine" exhibition from October 8th through the 31st of January, in the Museo Nazionale Romano in Palazzo Altemps, in Rome. Professor Celani has contributed an essay and photos to the exhibition to support the idea that memories of the past, even of ruins and tragedies, are sources of creativity to be applied to the future.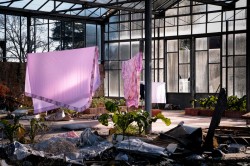 At Umbra, Professor Celani teaches a number of courses, including Pagans and Christians: Ancient Mediterranean Religions, with a focus on ancient Mediterranean religions, their philosophy, evolution, and worldview; and Art, Architecture, and Culture in Fascist Italy,  presenting the role of various cultural elements on the diffusion of Fascism throughout Italy.
To find out more about "La forza delle rovine", click here.