Alumni: Stay Connected with Umbra!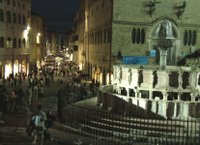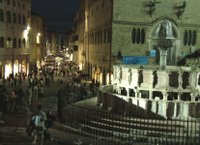 Since the Umbra Institute was founded in 1999, more than 1000 American students have come to Perugia to study. Certainly, much has changed in that time-the Institute now hosts close to 200 students per semester, there are 3 classroom buildings in addition to an art and dance studio, and there are more opportunities for students to immerse in the Italian culture. But many things have also remained the same, including the Institute's founding mission to utilize Perugia and the surrounding area to enhance the educational experience.
Alumni, we want to hear from you! We want to hear your stories, your reflections on how your term abroad has impacted your life, and we want you to stay connected with your former classmates. This spring, the Umbra Institute is scheduled to launch a newly developed Alumni Program. At that time, you will be able to post your personal and contact information, share photos, and search for other alumni. Until that time, contact us at [email protected]. We look forward to sharing your memories of studying at Umbra!