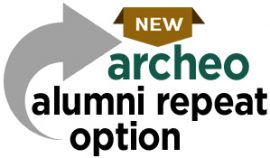 Archaeological excavations are long-term projects with a relevant impact on the academic curriculum of the participants. Students and researchers often return to the site they discovered to continue their archaeological investigations over the years, and to further refine their research skills to gain professional expertise. For this reason, the Umbra Institute has created a special opportunity for students that have already participated in the Umbra summer archeology program to return to Italy this summer and participate at a reduced cost and with more advanced goals.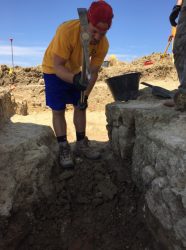 Students re-enrolling in the Trasimeno Archaeology Field School will benefit from a 50% reduction of the regular program fee. Enrollment will be limited to the practical component of the program (ARFW 351: Archaeological Field Workshop II, course lab fee not included). Thanks to their expertise, returning students will work in close cooperation with the instructors, acting as assistants on the field and guiding small groups of students in site-related activities.
This program includes all the standard student services (housing, airport transfers, Resident Director, orientation, use of facilities in Castiglione del Lago, Umbra-sponsored cultural activities, transportation to/from dig site, museum entrance fees, field trips, and excursions, and overnight trip to Rome). Students will also receive an Umbra Institute grade report at the end of the program.
Local Partnerships
The Trasimeno Archaeology Field School is run by the Umbra Institute in cooperation with the Archaeological Superintendency of Umbria, with the Comune of Castiglione del Lago, and the Archeological Research Company Intrageo.

---