Positions Available: Marketing and Sales Assistant for a local organic winery
Partner Organization: Cantina Terre Margaritelli
https://www.terremargaritelli.com/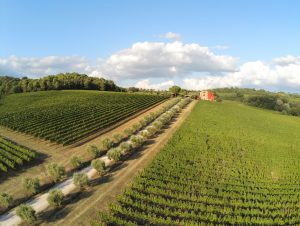 Summary of Position:
The marketing and sales assistant will assist with wine exportation, online sales, and communications (e.g., social media, customer outreach, newsletter, and/or other publications). A portion of the internship will be dedicated assisting with planning and executing Cantine Aperte, an annual event held on the last weekend of May when wineries across Italy organize tastings, tours, live music, and food for visitors. The intern will help Terre Margaritelli with preparations, promotional activities, photo-reporting, social media marketing, and assist with sales points at the cantina during the weekend festivities. The intern will gain insight into many aspects of the wine industry, including winemaking and wine tasting culture, the global wine trade, and the techniques wineries use to reach their diverse international customers. Terre Margaritelli also offers interns the opportunity to learn about how Italian wine-producing traditions merge with a commitment to environmental sustainability to create a unique and successful business venture.
Coordinators: Professor Zachary Nowak (Umbra Institute) and Federico Bibi, Winery Manager

Status: Unpaid internships for academic credit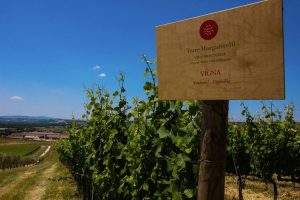 Credit Hours: Students can select the number of credit hours they would like to do. Every 40 hours of internship time is 1 academic credit hour. This internship could be from 80 to 240 hours (2-6 credits).

Position Length: May 1-June 30

Position Hours: 20 hours/week from the beginning of May through the end of June.

Prerequisites: The interns must participate in or have completed the full program in Food, Sustainability, & the Environment at the Umbra Institute.

Visa Requirements: Spring semester students must apply for a visa to participate in the summer internship. They must hold a passport valid until at least 3 months after the end date of their internship.
Cost: $3,975.
This cost covers housing for the student for two months as well as the tuition for the credits. Interns are welcome to join any Umbra Institute summer session acitivites and will be supported by the Umbra Institute staff.
Roles and Responsibilities:
• assisting in the development of English-language promotional materials;
• welcoming clients and joining them on selected tours of the winery;
• communicating with potential clients, primarily via email;
• updating the company website;
• photographing tours, soliciting client feedback, and promoting tours via social media.
Qualifications:
• strong writing and oral communication skills;
• basic knowledge of website design and social media;
• some background/experience with marketing and promotion;
• enthusiastic and proactive.
Skills To Be Learned:
• marketing and promotion, including through website design and social media;
• coordination with clients and local partners to create and execute successful winery tours;
• planning and management skills.
Location and how students could get there:
Terre Margaritelli winery and virtual work from the Umbra Institute. To reach the winery, interns will need to take a train from Perugia's main station to the closest train station to Terre Margaritelli (5-minute train ride). From there, they will be picked up by a winery employee.