Festa di San Costanzo: Perugia's Big Day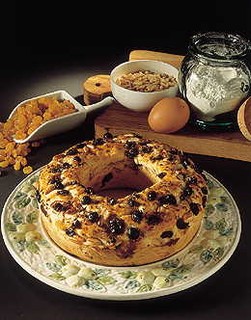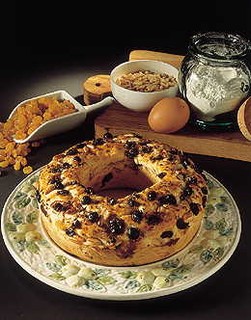 Monday was just like any other day for Umbra students—a shot of caffè and a cornetto, Italian class, a slice of pizza or a Parma panino, and probably a few more classes. But it didn't take too much thought first thing in the morning to figure out something was different. As the students made their early-morning trek through Piazza IV Novembre, it became clear that the 29th of January is no ordinary day in Perugia. The streets were noticeably crowded—all the Perugians had the day off. This day marks the Festa di San Costanzo, Perugia's patron saint day. San Costanzo was Perugia's first bishop, and was beheaded and martyred in the year 170 AD.
On Corso Vanucci, a tent was set up with tables filled with torcolo: a traditional pastry made in Perugia during the months of January and February. The ring-shaped fruit cake symbolizes the union of lovers, of which San Constanzo is the protector. Single Perugian women take place in the traditional baking contest of torcolo and head down Corso Cavour to the Chiesa San Costanzo. They offer the cake to the statue of San Costanzo in hopes of being married. It is said that if the statue winks, wedding bells will ring within the year.
The day is also celebrated with an open-air market on Corso Cavour, lined with street vendors selling everything from pots and pans to Perugina chocolate to Italian leather boots. Many Umbra students were fortunate enough to find a break in the day to push their way through the crowds on Corso Cavour, poke around the market, and even see the San Costanzo statue (otherwise closed to the public the rest of the year).
For those ladies who aren't the best bakers, pick up a Perugina Baci or two on the way to the chiesa—you may still get a wink from San Costanzo.
(text by Natalie Stephens, Frank Seijas, and Lindsey Stenberg)