How to Vote from Overseas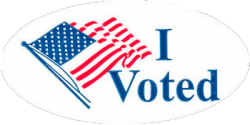 As some of you may be aware, the U.S.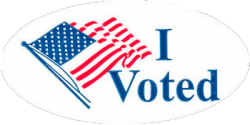 Embassy in Rome has recently emailed all U.S. citizens in Italy, reminding them of their right to vote in the 2016 elections
In order to ensure that you can vote in the 2016 U.S. Elections, including primaries and other elections held throughout the year, take the following steps:
Request your ballot by completing a Federal Post Card Application (FPCA). The FPCA is accepted in all 50 states. Some states allow for the entire process to be done electronically, but, for some states, you may have to mail a paper with an original signature.
  You can get additional information about election dates and your states requirements by visiting fvap.gov
View your registration and ballot delivery online. States will send out ballots for primary elections at least 30 days prior to Election Day, and 45 days before federal elections.
Return your completed ballot either electronically or through the nearest U.S. embassy or consulate. View fvap.gov for specific instructions based on your State's requirements.
For further information about the absentee ballot process or for resources to help you research candidates and election issues, view a copy of the official statement from the U.S. Embassy in Rome, Italy.