I Scream, You Scream, We All Scream for…Gelato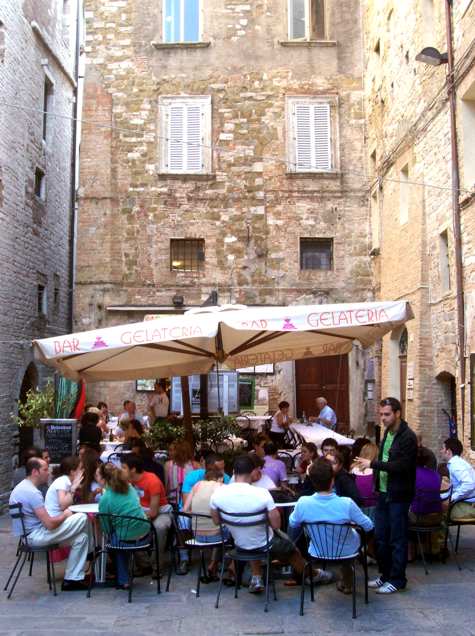 What's better than ice cream on a sizzling summer evening? Two things, actually: Italian gelato, and sprucing up your language skills.
As any Umbra student worth their salt knows, Italian gelato is in a class of its own. Its creamy sweetness and blissful flavor put even the proudest midwestern dairy farmer to shame. So for this week's Tandem jaunt, students were treated to an icy gelato while they chatted it up with the locals. As cones grew soggy and daylight dimmed, Tandem participants exchanged lively stories in both English and Italian, pausing occasionally to lick a wayward trail of fragola from their fingers. It's summer in Perugia, and there's no better way to spend it than with gelato in hand and friends at the table.
Once again, Tandem provides a sweet and savory way for students to immerse themselves in Italian language and culture. Check back next week for the scoop on Tandem's subsequent success!