My Experience in the FSE Program: New Ideas to Bring Back Home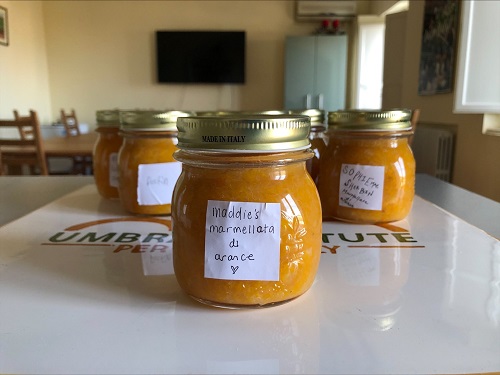 By Umbra Rep Maddie Coppel, The Ohio State University
During my time in Perugia, Italy as a Food and Sustainability Studies student at the Umbra Institute, I have become accustomed to the food culture in Italy by listening to the various lessons in class, taking field trips to Italian production facilities and agriturismos, learning from locals, and cooking with other Umbra students. With my newfound knowledge of traditional Italian ingredients, meals, and eating habits, I have found recipes that I cannot wait to share with my friends and family in Ohio.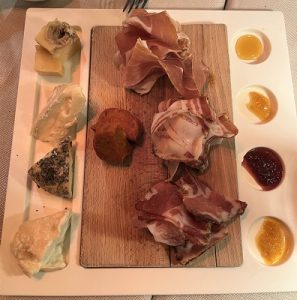 Antipasti are the first courses served on Italian menus, which are light and small plates. Some of my favorites include charcuterie boards and caprese salads. In my Science of Food course with Dr. Emily Palm, we sampled a variety of traditional Italian cured meats, aged cheeses, marmalades, and pickled veggies. Many of these ingredients are found on these boards, from locally cured sopressata to buffalo mozzarella. When I make these boards at home, I will be sure to select the ingredients that remind me of my Perugian home. Caprese salads contain tomatoes, mozzarella, and basil; in my History and Culture of Food with Dr. Viecelli, we discussed how the tomato originally made its way to Italy. These class discussions relate directly to the food we eat and the recipes to be shared when I make my way back to the States.
Primi courses are typically smaller pasta or rice dishes. Traditional plates range from carbonara, cacio e pepe, and risotto to name a few. As an independent project in Dr. Palm's food science class, I am doing research on pasta carbonara. While looking into the biology and the general history behind this Italian classic, I will share with those from home my findings: from how to make the pasta sauce to the typical pasta used for this dish as well. For a class trip in Dr. Viecelli's course, we went to Agriturismo Malvarina for a cooking class and tour of the farm as well. We prepared a traditional pasta dish with a light sauce and vegetables along with other typical Italian courses.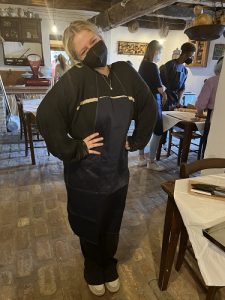 Secondi courses are larger portions, usually containing meat, vegetables, and a starch. During a discussion with Dr. Nowak, I learned that in some regions of Italy rabbit and horse are common meats for secondi courses. At home, this is very uncommon, but after learning the traditions of these meats and the importance of these plates to the Italian home, I am more than excited to share it with mine.
Perugia has opened my eyes to an entirely new culinary scene, one filled with fresh pasta, local meats, and a rich history. Sharing my typical meals and reminiscing on the food shared here is something I will never forget, and for that I will be forever grateful.