Who's teaching the class?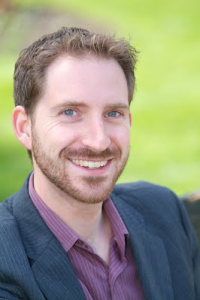 Michael A. Di Giovine is Professor of Anthropology in the Department of Anthropology and Sociology at West Chester University of Pennsylvania (USA), the Director of the West Chester University Museum of Anthropology and Archaeology, and the Director of the Museum Studies Program. He is also an Honorary Fellow in the Department of Anthropology at the University of Wisconsin-Madison. In addition to teaching introductory courses in cultural anthropology, he co-teaches the annual course, Sustainable Food Systems with Professor Patricia Davidson, a dietician.
Michael's research in Italy and Southeast Asia lies at the intersection of global mobilities (tourism/pilgrimage, and immigration), heritage, development, foodways, and comparative religious movements. He has run the Ethnographic Field School in partnership with the Umbra Institute since 2016, and sits on the Advisory Board for the Umbra Institute's Food, Sustainability and Environment Program.
A former tour operator in Italy whose research frequently centers of tourism and pilgrimage, Michael is highly involved in promoting and furthering anthropological research. His extensive network of sustainable food producers in Umbria have been cultivated over many years through his research, work in the tourism industry, and participation in several study abroad programs as a youth; you will even be hosted by longtime friends and family!
Dr. Di Giovine is an internationally recognized scholar of tourism, heritage and foodways who has appeared in The Economist, Forbes Magazine, NPR, Australian National Radio, The Boston Globe, Atlas Obscura, and the venerable cooking magazine, La Cucina Italiana. He has keynoted conferences for the United Nations World Tourism Organization, UNESCO's Advisory Body ICOMOS; The European Union; Penn Museum, and the Sorbonne. He is the author of over 10 books, including Edible Identities: Food as Cultural Heritage; The Heritage-scape: UNESCO, World Heritage and Tourism; and Study Abroad and the Quest for an Anti-Tourism Experience. For the University of Toronto Press, Michael is currently writing the textbook, Tourism: Anthropological Insights. He is also the Convenor of the Anthropology of Tourism Interest Group at the American Anthropological Association, which he helped to found and served as its first Program Chair, coordinating highly visible sessions and events. With a strong belief in the benefits of interdisciplinarity in tourism scholarship, he is a founding member of the Tourism-Contact-Culture Network, sits on the academic board of the International Journal of Religious Tourism and Pilgrimage, serves as Book Reviews Editor for both the Journal of Tourism and Cultural Change, and is the series editor of The Anthropology of Tourism: Heritage, Mobility and Society with Lexington Books.