Updated 9/29/22
Information and Guidance on the Spring 2023 Semester
Our Response to COVID-19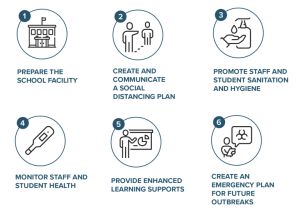 Upholding the highest health and safety standards is our first priority. Summarized here is our current plan for a responsible and safe overseas operations. It is designed in accordance with the health and safety guidelines defined by the Italian Ministry of Education (MIUR) and recommended by the American Association of University Programs in Italy (AACUPI).
Our commitment is to ensure that all necessary health, safety, and preventative measures are firmly in place. We work closely with local and US partners and communicate and demonstrate to the ISI Abroad community that our Institutes have diligently established a sound plan for operating during the Covid-19 pandemic. It is our goal to ensure that every student is afforded an authentic and meaningful study abroad experience – personalized, engaging, rewarding, and safe.
Preparedness Prior to Arrival
All accepted students will be sent a pre-departure handbook documenting rules and guidelines summarizing policies related to Covid-19. As always, our admissions team is available to assist students with the enrollment process and pre-departure preparation. Online Q&A sessions and webinars will also be offered.
Student Travel to Italy and Entry
Should travel restrictions be in place at the moment of your travel to Italy, the Institute will provide a checklist of the documents required and the policies and procedures to follow prior to departure and upon arrival.
As of October 2022, a negative Covid-19 test is no longer required for entry into Italy. Should this rule change in the upcoming months, an update will be disseminated by Umbra admissions advisors and on this page.
Arrival and Orientation
Upon arrival, students will be taken from the airport to Perugia in a private bus. The next day, they will receive their housing placement, to which they will be transferred by taxi or private car.
During orientation, the Institute will reiterate the information found in the student handbook with a special presentation dedicated exclusively to Covid-19. Topics will include local laws, rules and regulations of the Institute, prevention, health and safety recommendations, healthcare and medical assistance, and contingency plans (remote learning, repatriation, etc.).
Umbra's student services team also provides references and reliable resources related to independent travel at the start of the semester in order to ensure that students are well-informed of travel regulations, if any are in place, and how to understand any changes that may impact their domestic and international travel plans.
Preventative Measures at Student Apartments
All apartments will be professionally cleaned and sanitized with products approved for Covid-19 prior to student arrival. All apartments will have a poster infographic and guidebook outlining the rules, restrictions, preventative measures, and cleaning practices.
Professional and periodic cleaning and sanitization services will be made available throughout the semester (as requested by students and at their expense).
Preventative Measures at the Institute
The Institute will follow the current health and safety guidelines established by the Italian Ministry of Education. Institute policies and guidelines are prepared by certified local health and safety consultants. Current measures include:
Keypad entry security system
Touch-less thermometer at the entrance
Regulations and guidelines poster at the entrance
No entry for those with symptoms attributable to Covid-19

Regulations and Guidelines Inside the Institute
Masks are currently not mandatory (with the exception of those who are close contacts to a Covid-19 positive individual);
Social distancing is encouraged in academic activities; and
Frequent sanitizing or washing of hands required.
Poster and Signs for rules and regulations for Covid-19 laws, policies are placed throughout the Institute.
Sanitizing gel is in all bathrooms, classrooms, and common areas of the Institute.
Frequent cleaning of the common area surfaces in the classrooms, restrooms, and high-traffic areas will be performed with products that meet Italian and EU anti-covid sanitation recommendations.
Suspected or Confirmed Cases of COVID-19
If there is a suspicion (but no confirmation) of a positive case of a student, they will be asked to self-isolate in a dedicated room at the Institute or in a separate room in their apartment. The Institute will assist in contacting the appropriate physician who will evaluate the situation. If the physician suspects a Covid-19 infection, Umbra staff will arrange for a test to be performed on-site or at an authorized venue.
In the event a student tests positive, the local health authorities will provide detailed guidance on the procedures to be followed. According to current regulations, this may include self-isolation in their apartment for a variable period of time until a negative test is confirmed (usually from 5 to 14 days). It is the students' responsibility to ensure the costs for separate quarantine facilities, if necessary, are covered by their international health insurance plan.
In the event that a student requires medical care or hospitalization, the Institute personnel, the student, and the appropriate personnel at the home university will work together to address the issue.
Experience and Dedicated Staff
ISI Abroad (Umbra Institute and ISI Florence) has established a Risk Management Team dedicated to monitoring & supporting Italian and EU health & safety regulations and recommendations to facilitate the policies, procedures, and safe operation of the Institutes during the pandemic. Each Institute includes a Facilities Safety Coordinator, responsible for the cleaning and sanitizing of the facilities, enforcing the safety and emergency protocols, PPE resources, and other health and safety regulations. We have also assigned a dedicated Health and Wellness Team, responsible for the health and welfare of our students. They coordinate medical visits, psychological counseling, and emergency services. In addition, all ISI Abroad staff are trained in health, safety, and emergency protocols.
Healthcare Support & Preparedness
We anticipate that students may have physical or mental health needs while abroad that could relate to typical causes (such as an ear infection or roommate issues) or causes related to the coronavirus. Students will be able to receive the well-established mental and physical health support offered by the Institute. The Umbra Institute APP allows students to book non-urgent medical appointments on their smartphone or contact staff members that are on emergency call 24/7. Italy's healthcare system is considered to be well-prepared for future outbreaks. Our Risk Management team is regularly monitoring State and local initiatives and will be sure to update this site with further details on health monitoring and prevention.
Academic Continuity & Remote Learning
In case there is a need to deliver classroom content remotely, Umbra Institute professors are now, more than ever, capable users of the online learning environment Moodle (similar to Canvas and Blackboard), which our instructors have long used as a complement to in-person learning. The use of Moodle and carefully planned content and assignments means that we are also prepared to continue teaching online in the event a student needs to be quarantined or needs to return to the United States.
---
NOTE: Information provided on this page is subject to change as all measures, particularly those relevant to travel, social distancing, & sanitation may change in compliance with current Italian and EU laws and guidelines for public health and safety.