SoloItaliano Challenge: Intensive Italian Students Intensify Their Experience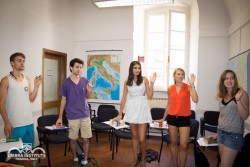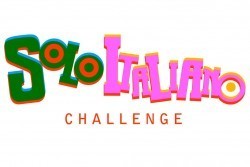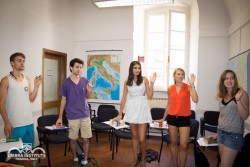 This summer's Intensive Italian Language and Culture Program students experienced something even more intense than usual: the first intensive SoloItaliano Challenge.  Last week, our courageous students solemnly swore upon holy Italian dictionaries to speak only in Italian for four entire days.  They were in Italy to speak Italian, after all!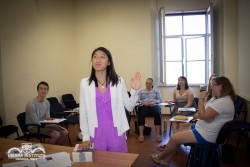 Students received a bag with eight "perugini" coins of the Umbra Institute's currency which worked as points. They kept these perugini with them while participating in Perugia for two days and on the program's excursion to Tarquinia and Tuscania with their Italian professors.  If they spoke in English, a peer could take a perugino; in this way, points traded hands over the course of the game. 
The three final winners who ended with the most points will be announced at the program's last dinner, and honor and prizes will be handed out. Congratulations to the Intensive Italian students!