UNICEF x Umbra Progetto Pigotta Spring 2015 is a Success!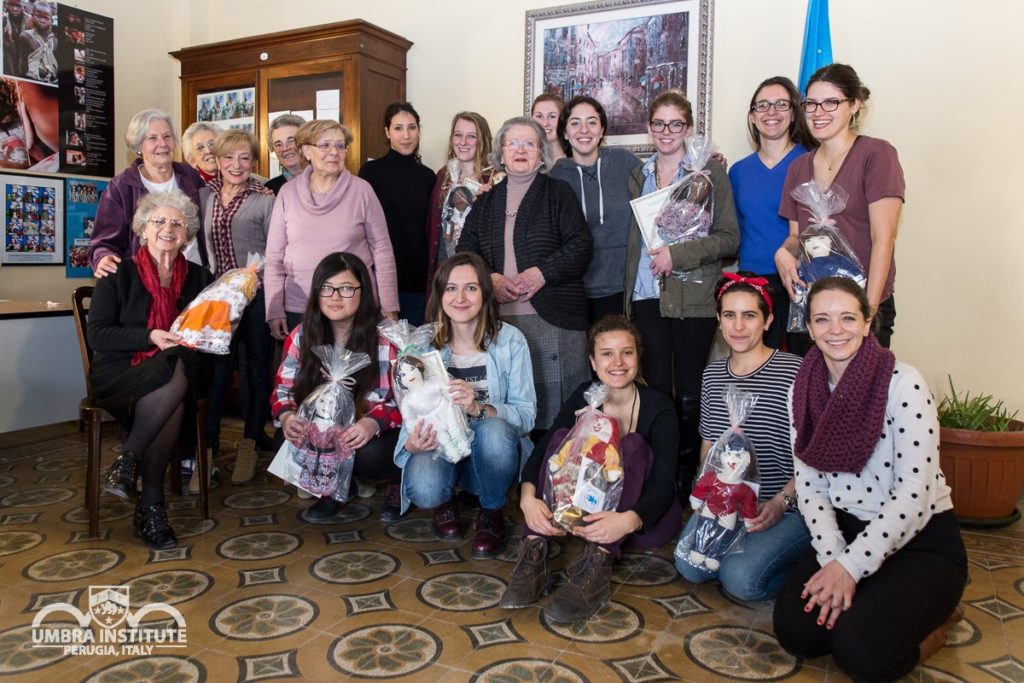 For the seventh year in a row, the Umbra Institute has collaborated with UNICEF Perugia to complete the "Progetto Pigotta," or "Rag Doll Project". Umbra student volunteers, both Italian and American, have worked for the past several weeks to create unique, hand-made rag dolls with the help of Università degli Studi di Perugia students and UNICEF volunteers.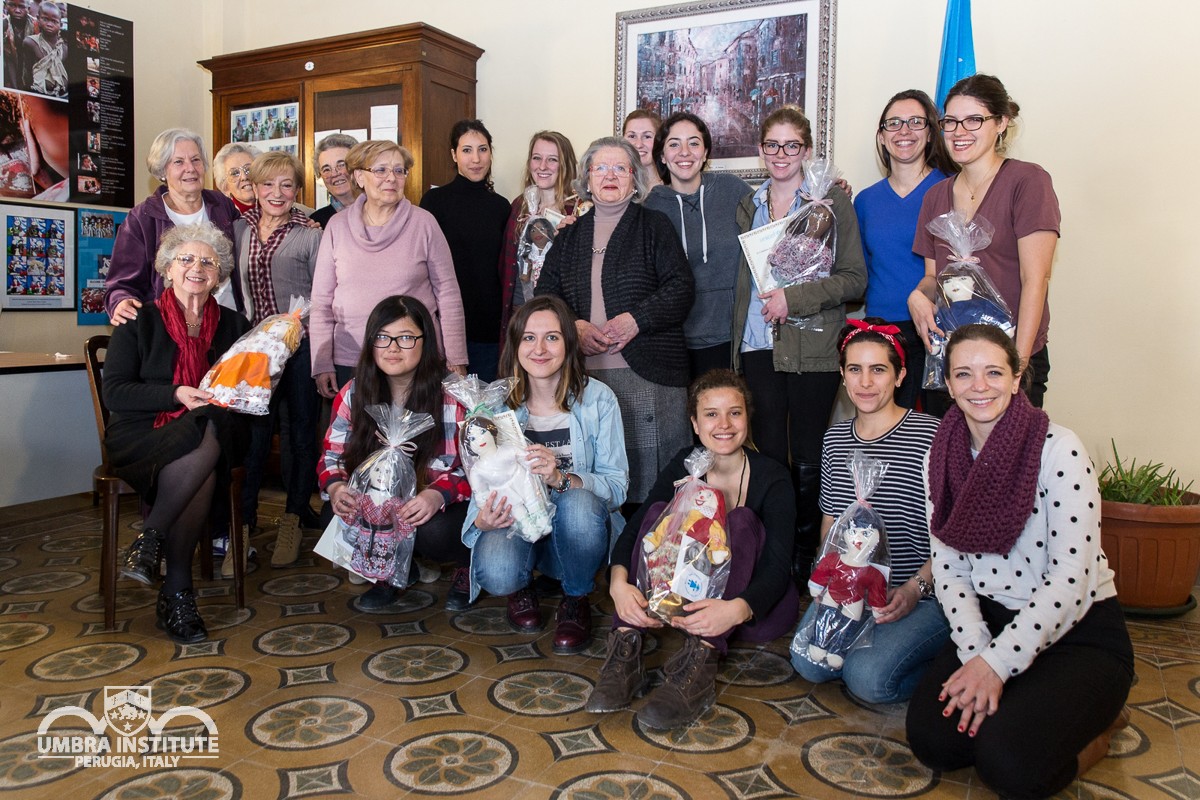 Started in Lombardy, Italy in 1988 by Boston native and UNICEF volunteer Jo Garceau, the project was conceived as a way of raising money for basic medical supplies for mothers and their children around the world.
Each doll has been made with love as well as imagination, and as a result each one has a lot of character! This year's finished products include a ballerina, a clown (complete with a set of shiny gold boots!), a Scottish Highland lass, and many more. If you'd like to "adopt" a Pigotta for 20 euro, they can be found downstairs at Umbra 1. The proceeds from each adoption provide a vaccine kit for an expectant or new mother and her child, including essentials such as the polio vaccine, to give both a better start in life.
This past Tuesday Umbra's UNICEF volunteers celebrated the semester's hard work with a party starring some amazing torta di pasqua (cheesy Easter bread) and homemade desserts. Maria Luisa Blasi, Coordinator of the Pigotta Project in Perugia, had the final word, thanking the volunteers for their time and reiterating the project's importance: "What we do here may be just a drop in the ocean, but without this drop, the ocean would miss it."
To learn more about Umbra's Community Engagement opportunities, click here.