What Majors and Minors Study at Umbra?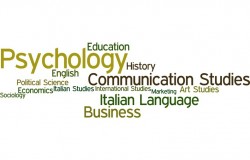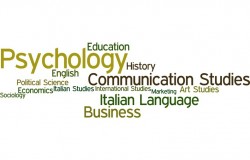 Students at Umbra take advantage of a diverse Study Abroad curriculum that aims to develop competencies for all majors and minors – from Education, Psychology and Art to Business, Hospitality and Environmental Studies. General Studies elective courses are taught in English and offered in the afternoon while mandatory Italian language courses are provided in the morning. Approximately two-thirds of Umbra's incoming General Studies students take a  Beginner level Italian course while one-third of students participate in Intermediate and Advanced language courses. At Umbra, students learn through experience and direct communication with the Italian community, including Italian university students in the Umbra classrooms, while they participate in courses that engage the local community and aim to develop cultural awareness as well as critical thinking methods.
General Studies students of various disciplines choose to attend Umbra to advance their understanding of the international community. The top 10 most common majors/minors that make up 42.7% of Umbra's student body and alumni are:

     

Psychology

     

Communication Studies

     

Business

     

Italian Language


     

Education


     

History

     

English

     

Art Studies

     Economics

 Political Science
Take a look at Umbra's course list to view ACADEMIC OPPORTUNITIES available to your students and remember that, on our partner portal, you can always download syllabi.