About the Program


The studio art program at the Accademia di Belle Arti di Perugia (The Academy of Fine Arts in Perugia) offers students the unique opportunity to immerse themselves in the prestigious environment of one of the oldest Italian institutions for fine arts and to experience firsthand the European style of education. Participants will live and study with Italian and international students. Although much of the program is taught in Italian, many students are international and many professors speak English and Italian.
Students may choose to enroll for an extended spring semester or for a full academic year. The program includes preliminary Italian language review courses at the Università per Stranieri, tutorials and support sessions at the Umbra Institute, and courses at the Academy of Fine Arts. This particular Direct Enrollment program is designed for motivated and mature students who are interested in immersing themselves fully in Italian culture and the Italian higher education system. And as with all Umbra students, the Institute will be with you every step of the way including pre-departure assistance, orientation, help desk and emergency services, cultural activities, and more.
Spring 2022 Semester Program Calendar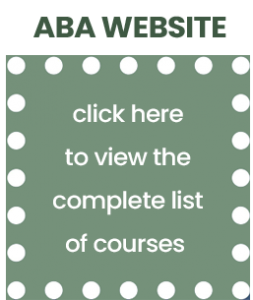 Late January: Arrival and Orientation
February: Pre-program Language Workshops
Late February-Mid June: Classes at the Accademia di Belle Arti
Late June: Exam period and program ends
Studio Art Courses Available
Students can select from an extensive list of fine art courses taught at the Accademia, from practical courses such as painting, drawing, sculpture, and jewelry-making, to theoretical courses such as art history, aesthetics, web design, fashion, and more. Courses are held at the Accademia facility, housed in the beautiful former convent of San Francesco al Prato, and are taught entirely in Italian. The program yields between 12-18 semester credits. Feel free to browse the full selection of courses.