Celebrating Fair Chocolate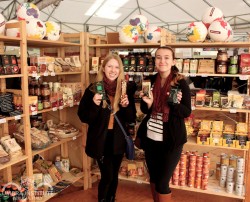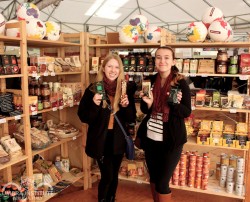 This past weekend, Umbra's Fair Trade Seminar and Practicum students welcomed Perugia's "Month of Chocolate" by volunteering for Altrocioccolato, a local festival that presents the concept and products of fair trade. Students arrived as the festival began, on Saturday morning, and were introduced to the day's events; including product presentations, chocolate-making workshops, live music, and more. They were given the task of photographically documenting festival activities; in this way, they were able to attend several lectures and listen to various international perspectives regarding fair trade practices.
Throughout this semester's seminar studies, students have been learning to define a fair trade product according to American and Italian standards. Through case studies presenting Coffee and Chocolate sales in the United States and the Italian Libera Terra movement, a movement focused on freeing land and producers from mafia influence, students gain knowledge of: intercultural awareness, the modern fair trade movement and its evolution, the advantages and disadvantages of current practices, and how to present the theory into practice.   
During the practicum element of the course, students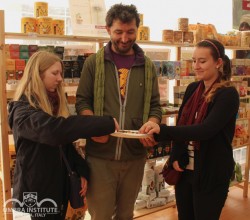 utilize their newly acquired knowledge by working, weekly, with the owners of a local Fair Trade shop and the coordinators of the annual Altrocioccolato festival. This element of the course is highly valuable as it allows students to interact directly with Italian fair trade supporters, to ask questions, and to learn how to present fair trade both through in-store client interactions and through the design of brochures used to present the importance of various products found within the shop.
For more information about Umbra's Fair Trade Seminar and Practicum, click here!