Education
Study Abroad
Umbra Blog
University Life
Differences between Italian and American universities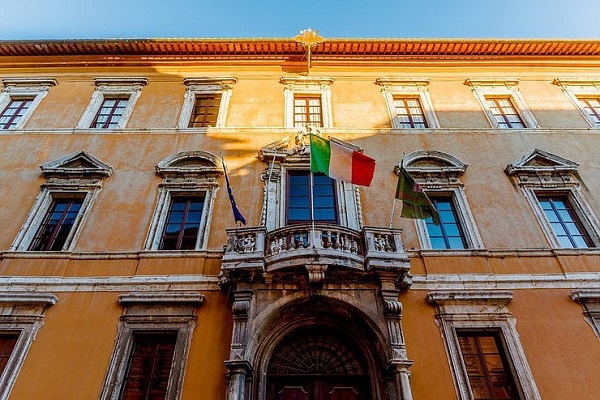 By Kenna Haverkamp, University of Colorado, Boulder
Studying abroad in Perugia holds what seems to be an endless amount of perks, but one of the most educational and enjoyable is being able to get to know locals. This is specifically true for meeting other college students, both from Perugia and other cities within Italy. I have recently become friends with Laura, a student at the University of Perugia from Antrodoco, Lazio. Like me, she is studying Psychology. Before coming to Perugia I was aware of the fact that a university-level education from an institution in Europe is quite different than that from the American university system, but speaking with Laura and witnessing her daily schedule has helped illuminate for me the differences between studying in Italy and studying in America.
I recently met with Laura to speak more in-depth about these differences. To begin, she explained that one of the most fundamental differences between an Italian and American university education is the length of each program. Instead of having a standard four-year length of study, the time that one is enrolled at a university depends upon your major (most take between 3-5 years). These years do not 'start' in the fall and 'end' before a summer break as they do in America, and instead, happen for the majority of the year except for holidays such as Christmas and Easter (Pasqua), and a short break in August. Students also must choose the topic or course that they want to study before enrolling and stick with this subject more rigidly than the typical American undergraduate student. Italian students typically take fewer 'elective' classes. Therefore, while their class terms take place over a longer period than ours, in many ways, their path through the declared major is more streamlined.
There are many social differences as well, as Italian student life often looks quite different than that of American college students. To begin, Italian universities place far less focus on dorm life and therefore have an entirely different culture around student living. It is much more normal for students to live at home while attending university and therefore there is less of a 'move out when you turn 18' lifestyle. Furthermore, during their time studying at a university, the lives of American students typically revolve around their campus- this includes extracurriculars, non-academic socialization, and so on. For Italian students, life typically centers around the city they are studying in and the culture within the wider location of their university.
Living in Perugia and becoming friends with local students helped me to compare academic life between Italian and American universities. Both contain different advantages and disadvantages and comparing the two has been a fun part of studying abroad and learning more about Italian culture!