Discovering Leonardo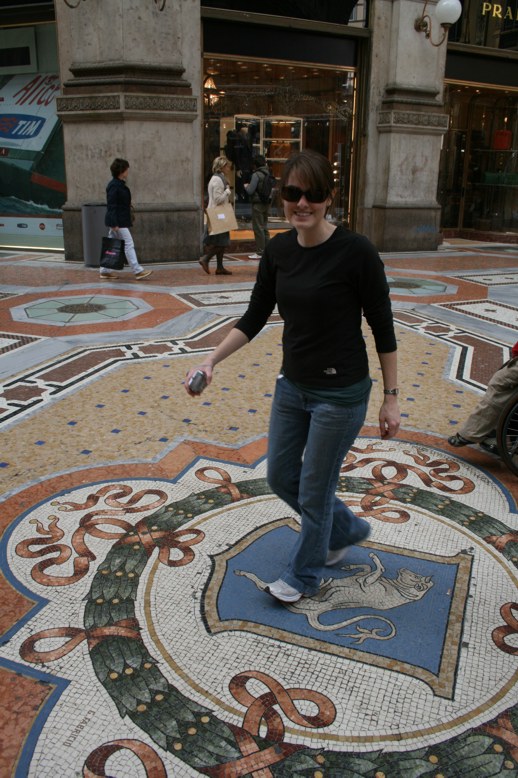 This weekend the Leonardo da Vinci class went on an exciting trip to Florence and Milan in order to get a closer look at several of Leonardo's works. Friday, the brave Mauro Renna and Academic Director Dr. Carol Clark escorted the class of eighteen to Florence at 6am in the morning. Naturally, being college kids, we were all on time and ready for the day ahead. Upon our arrival in Florence we met up with Dr. Kwakkelstein and headed over to the Galleria degli Uffizi where we were able to appreciate Leonardo's
Adoration of the Magi
and
Baptism of Christ
.
Unfortunately, five days prior to our visit, Leonardo's Annunciationwas packed up and sent to Japan for a 15-day tour after much controversy here in Italy. After a quick snack we stopped by Il Museo Nazionale delBargello, and then the Galleria de Leonardo, where we were able to have a hands-on experience with some of Leo's remarkable inventions.

Saturday morning we caught the Eurostar to Milan and went straight to the Ambrosiana, the museum housing Leonardo's Musician. In the afternoon we had an appointment at Santa Maria delle Grazie to see Leo's Last Supper, but when we arrived we discovered it was closed for a meeting and would resume operations later in the afternoon! We ended up taking a two hour shopping break- after all, we were in Milan! We met back and fought our way into see the Last Supper, which was

breathtaking. Seeing the work in person was such an experience. The colors on the wall are more vibrant than any reproduction reveals, and the expressions on the faces of Christ and the Twelve Apostles are so packed with emotion. Despite the mishap, seeing the Last Supper was by far the best part of the entire trip. Finally we headed over to the Castello Sforzesco to see Da Vinci's Sala delle Asse. After a very long day we finally caught a train back to Perugia. Overall the trip was a success and provided a much-needed perspective on many of Leonardo's magnificent works.
Post by Melanie Riall
Photos: 1. The Class in the Uffizi in Florence, 2. Students playing with Leonardo's wood reproductions, 3. Melanie Riall spinning on the Milan bull in the Galleria.