Earth Without Art is Eh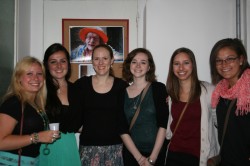 Last week the Umbra Institute's Summer 2013 semester drew to a celebratory close with an evening showcasing six weeks of cultural immersion and artistic pursuit. Special Academic Events Day began with the Student Art Show in Via dei Priori, where the works of the Pastel Drawing, Photography, and Dance classes were displayed.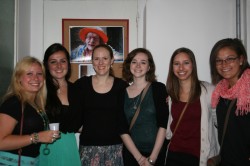 As Pastel Drawing professor Martha Wakeman explains, "Since Italy and Perugia have such an ancient past and since the past is well preserved here, there is much to inspire artistic creation. My students were stimulated by the architecture, the landscape, the variety of sights they saw in different cities and of course the exquisite Italian light."
The evening continued with readings by Professor Antonella Valoroso's Creative Writing class at Bar Mythique. Students reflected on their time abroad and the unique inspirational opportunity being in a place as historically rich as Perugia affords.