Making a Difference Abroad: Umbra Students Work with UNICEF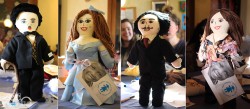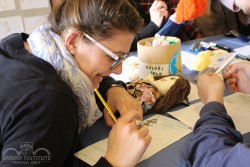 Many students who choose to study abroad at the Umbra Institute, in Perugia, Italy, are looking for more than a classroom experience overseas. That is why, this spring, Umbra students are once again sharing their time and talent with the UNICEF (United Nations Children's Emergency Fund) Pigotta project.
Since 2008, Umbra students have volunteered alongside local UNICEF staff to help create Pigotta (Raggedy Ann) dolls. The making of each doll is a creative process that involves sewing the doll, designing its outfit, hair, and facial features, as well as creating an ID postcard. All funds raised by selling the dolls go toward the distribution of life-saving medical assistance for children and their mothers throughout the world.
Each doll costs 20 Euro to "adopt".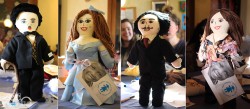 If you know a student currently studying at Umbra, contact them today to reserve and "adopt" your Pigotta doll and contribute to the UNICEF cause.
Click here to learn more about other volunteer opportunities for those who choose to study abroad through the Umbra Institute.