Nothing is Better than Southern Italian Sun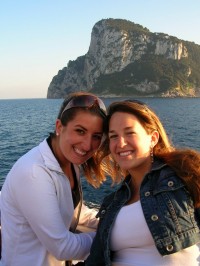 Aqua-blue glistening water, tangy yellow lemons, spectacular, breath-taking views, world-class food with world-class hospitality all smothered under the warm, soothing southern Italian sun.
That's just some of what Umbra students experienced for three glorious days while on the Umbra optional weekend trip to Naples, Pompeii, Sorrento and Capri. While soaking up the warm Italian rays students toured the ancient, unearthed city of Pompeii, experienced some of Naples' rich history (and tasty pizza) as well as hiked through the windy and daring paths of the isle

of Capri.