Behind the Scenes at Pashmere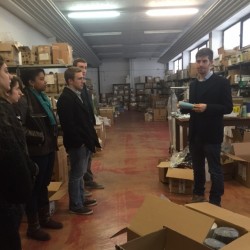 Umbra's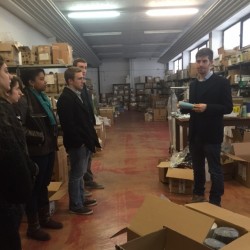 Intercultural Marketing course provides students with the theory behind business and marketing practices in international companies. This semester, Umbra is continuing its collaboration with Pashmere, a family-run luxury cashmere company.
Last week, the students visited Pashmere's offices just outside the center of Perugia. They were treated to a tour of the facilities with two third-generation members of the Pashmere family. The company's reach really impressed the students – pictures of multiple Italian movie stars decked out in Pashmere products lined the walls!
After the tour, the group listened to Umbra intern Ashley Webb's presentation about her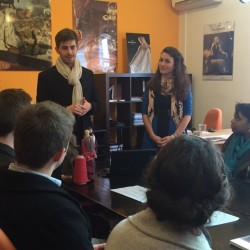 work to expand Pashmere's presence over multiple social media platforms; this initiative stems from last semester's intercultural marketing student projects. Over the next several weeks, current students will work in groups to present Pashmere representatives with their own suggestions for the company. Presentation topics will include social media, product development, and the Asian market. This partnership gives students a real-world example of the efforts and challenges behind running an internationally-minded family business.