School's Out!
With the Intensive Italian students' departure early this morning (read: 1 a.m.), The Umbra Institute concluded its packed Summer 2013 semester.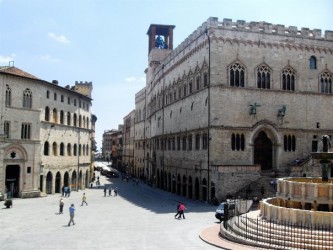 Umbra staff and faculty will spend the next few weeks preparing for the arrival of new students at the end of August. If you are among Perugia's next batch of temporary residents, check your email for the Umbra departure handbook, which will answer questions you may have about what to pack and what to anticipate as you prepare for a fall semester in Italy.
Upon your arrival, expect a warm welcome at the airport from Umbra staff members, followed by a bus ride through Italian countryside and a welcome dinner that will make you forget your jetlag. Over the next two days, we will hold orientation meetings detailing your stay in Perugia, an Umbrian city rich with culture, history, and adventure. Get excited for an international chocolate festival, the opportunity to travel to the south of Italy, pizza workshops, academic field trips spanning the peninsula, wine tastings, aperitivi (Italy's take on happy hour), walking tours, and more.
For more updates on your upcoming life, follow the Umbra Institute on Facebook.
A presto!