Perugia
Sports
Umbra Blog
My Soccer Experience in Perugia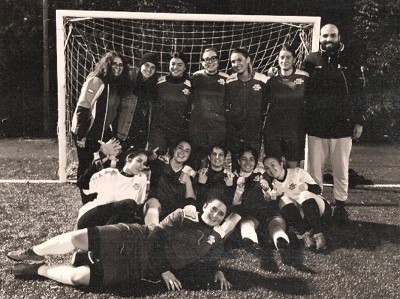 By Emma Goldstein, University of Denver
My name is Emma Goldstein, I attended the Umbra Institute and played on the CUS soccer team. CUS stands for "Centro Universitario Sportivo" and it's the sports center of the Universities of Perugia. Umbra has been partnering with CUS in the last couple of years in order to give its students opportunities to continue practicing a sport they enjoy or to explore new sports but at the same time to get closer to the community in Perugia while abroad.
Playing on the soccer team gave me the opportunity to immerse myself in the Italian culture. It gave me the chance to get to know the community members of Perugia. The ages ranged from 16-23 years old and the skill level is a wide range. There are about 2 practices a week and a game every weekend. I instantly felt loved and welcomed the minute I stepped onto that field. I will never forget the friends I made through this team, I am thankful to have had this opportunity.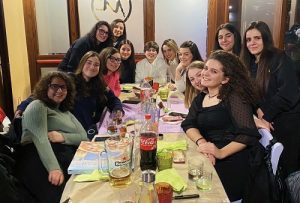 I wanted to thank Umbra so much for setting me up with the Perugia soccer team. My abroad experience has been wonderful but I definitely did struggle to make friends. This team has been my best social experience in Perugia. The team was not originally being offered until I asked, and I just wanted to let Umbra know that this was my experience and it would be nice if it were offered to other students in the future! The coach and players were so welcoming and I would highly suggest this to someone else.
In the Spring Semester of 2023, Umbra is indeed offering the chance to join the CUS soccer team, as well as volleyball, and basketball for the men's team, and many more gym activities such as pilates, calisthenics, and step aerobics.
If you are interested in any of these activities, contact Alexandra at [email protected]