Studying Archaeology in Italy: Learning the Etruscan Mystery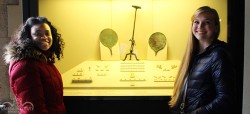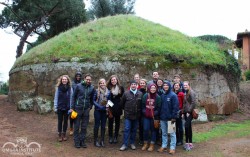 "We know more about the dead people of the Etruscan world than about the living," said Professor Giampiero Bevagna this past weekend as he led HIS 360: Perugia, Etruria, and the Deep History of Italy (a course taught by visiting professor Fred Paxton) and ARAA 320 Archaeological Discoveries students through a two day tour of Etruscan ruins and museums in Tarquinia and Cerveteri. The trip was organized to help students understand and appreciate the Etruscan civilization through the observation of materials excavated from ancient burial mounds.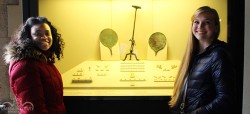 During the first day of the trip, students visited the Etruscan archaeological museum in Tarquinia to discover how Etruscan society was influenced by commercial and cultural contact with Eastern civilizations. Students were able to observe the evolution of Etruscan religious practices (8th century B.C. to 3rd century B.C.) by viewing the evolution of artwork within the tombs found in Tarquinia. The beauty of these specific Etruscan tombs is that they were spread around the city of the living as a symbol of ancestral protection.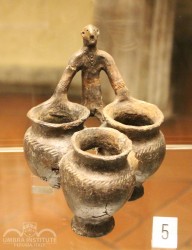 On the second day of the trip, students made their way to the Necropolis in Cerveteri. They were guided through majestic, stone burial mounds and took note of how citizens of the same civilization, only a town away, had a completely different way of viewing the afterlife.  A number of differences emerged, including the practice of burying people of related families in tombs connected with underground passageways.
To learn more about exciting Archaeology offerings at Umbra, click here!