Learn a Language by Making Memories: Teaching through Tiramisu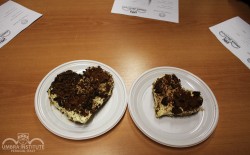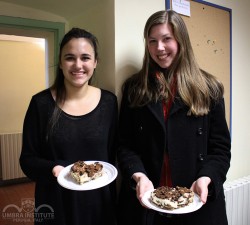 In Italian, there is a popular saying "Sapere è diverso da saper fare", or "knowledge is different from ability". With this idea in mind, it is important to note that an interactive teaching method, based on an experience-oriented teaching philosophy, is essential to successful language learning. When students choose to study abroad at the Umbra Institute, they are choosing to put this concept into action when learning Italian, as exemplified by last week's Intensive Intermediate Italian activity – the making of tiramisu.
Umbra's Intensive Intermediate Italian students have recently learned imperativo informale, the informal imperative verb tense, which is used to give instructions, advice, and orders. After long hours in class, learning the technical side of communication, students were given a tiramisu recipe in Italian and tasked with putting their recently acquired knowledge into practice.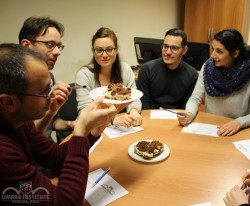 To make the tiramisu, students were divided into groups and instructed to read aloud and follow the recipe provided to them (an exercise in written and oral comprehension). Putting the students into teams created competition that inspired enthusiastic completion of the project. In the end, students not only reviewed their understanding of the imperativo informale, but also revisited the presente progressivo, a verb tense that describes actions in the moment in which they occur, during a written exercise that was given to them after having made the tiramisu.
In the end, students recognized that language learning should be fun, not laborious. In the same way that one learns their native language, through interaction and the construction of memories, so should one learn a new language.
To find out more about Umbra's Italian language and culture program, click here.