Summer Internship Offered to Food & Sustainability Students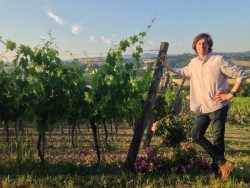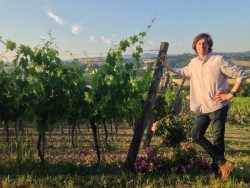 This past spring, 2015, Michael Madigan took part in the Umbra Institute's Food & Sustainability Studies Program. Madigan took part in classes, such as Umbra's Business of Wine course, that revolved around the theme of Food & Sustainability. Despite his Finance and Marketing Major, Madigan quickly developed a fascination for food studies that lead to his participation in Umbra's Summer 2015 Roccafiore Internship.
Roccafiore is an eco-friendly, Umbrian wine producer that boasts a vast international clientele base. The winery's internship allows students to help with wine tastings and tours, online sales and the management of Roccafiore communications. Through these and other activities, during both the Spring and Summer semesters, Michael Madigan was able to gain not only marketing insight but also a deeper understanding and passion for the wine industry through intensive business, food and environmental studies. "In class we learned about what goes into running a wi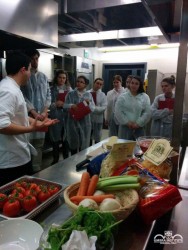 ne business, but this hands-on experience taught me so much more," said Michael Madigan as he described how he aided Roccafiore through his various marketing responsibilities and by helping with the production process.
Through a combination of classroom study and the Roccafiore Internship, the goal of Umbra's Food & Sustainability Studies Program is to encourage students to think about food and ask basic questions about what we eat; where it comes from; is it important if it is local or organic; and the significance of labels – all fundamental questions to life in a globalized world.
For more information about Umbra's Food & Sustainability Studies Program, contact Zack Nowak at [email protected],