Umbra Promotes International Education and Expo Lingue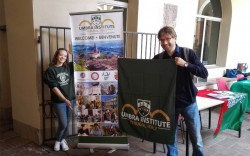 The Umbra Institute Collaborates with Perugia's Expo Lingue to Promote the European Day of Languages.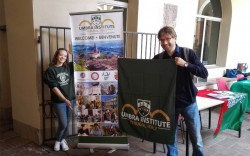 In celebration of the European Day of Languages, September 26th, the Umbra Institute has elected to participate in Perugia's language festival, Expo Lingue Umbria (September 25th and 26th). Umbra's participation includes: hosting dozens of mini language lessons and workshops within various Umbra classrooms, presentations made by Umbra language professors, and an English language workshop run by some of this semester's Umbra students.
This Friday and Saturday, from 9 am to 6 pm, a new language will be presented at Umbra every hour, including English, Farsi, Albanese, Hindi, and many more. Umbra professors Giuliano Agamennoni and Borbala Samu will be presenting during the event. Prof. Agamennoni will be presenting Italian language learning and cultural integration through community engagement, followed by Prof. Samu's presentation of teaching the Italian language to dyslexic English speakers.  During the early afternoon on Friday, Umbra students will be presenting English to children through interactive conversation and games.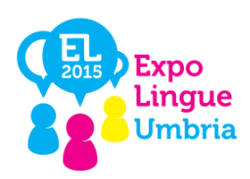 By the end of this weekend, a number of Umbra students will have witnessed the European prospective on language
learning and teaching, participated in diverse intercultural exchanges, experienced rewarding fellowship with the local community, and obtained unforgettable intercultural experiences, all without stepping outside of Perugia!
For more information regarding Umbra's collaboration with Expo Lingue or a full schedule of events, in Italian, go to www.expolingue.it.