Umbra Welcomes Summer Session Students to Perugia!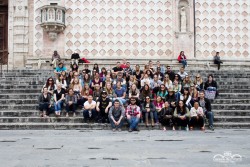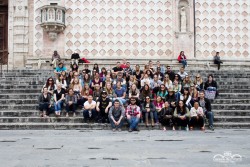 On Saturday, seventy excited students arrived from all over the States for the summer session.
Students were greeted at the Rome airport by Umbra staff and shuttled to Perugia in private buses, where they were given orientation information and a lovely first Italian dinner (including all the types of delicious carbs that can be imagined).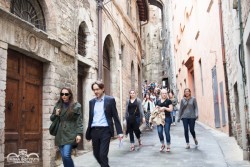 The next day, the students settled into their new apartments and explored the necessary nooks and crannies of the city on foot on practical walking tours. The afternoon brought an important academic and safety meeting, and the evening offered mouth-watering pizza at the Welcome Pizza Night.
After this whirlwind of a weekend, the new students are beginning their summer session classes this week.
Benvenuti; here's to successful academic endeavors and happy adventures!