May in Perugia: Maymester Students Explore Italy!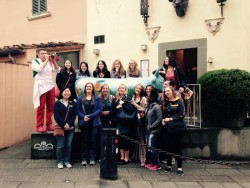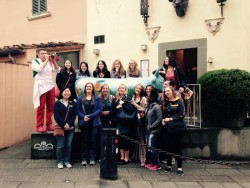 This May, The Umbra Institute was honored to host two special faculty-led groups, from Lebanon Valley College and the University of Connecticut, for the "Maymester." Over the course of three weeks, both groups had the opportunity to use Perugia (and Italy at large) as their classroom.
Where better to study "gastrophilosophy" than in Italy? Italian-speaking philosophy professor Dr.Robert Valgenti led his Lebanon Valley students in a course on the philosophy of eating. This included, of course, delicious pizza-making and olive oil workshops, and mouth-watering field trips to Venice, Dario Cecchini's butchery and restaurant, a local winery, and the towns of Parma and Modena. The students certainly learned the Italian word "mangiare!"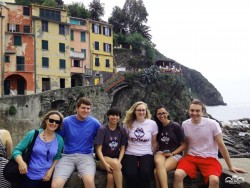 Dr. Leslie Burton, psychology professor at UConn, led her students in an intensive and interactive Multicultural Psychology course that used Perugia as a field for students to observe naturalistic behavior. UConn students enjoyed trips to Firenze and Cinque Terre, as well as a real-life Italian school in Perugia.
When not in class, studying, or using Umbra's services and facilities, Maymester students took advantage of free time to get to know Perugia and to explore Italy.
Safe travels, a presto!