Weekend Features Farm Visit, Long Lunches, and Perugian Explorations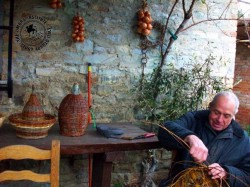 This weekend saw a flurry of Umbra activities to further orient the recently-arrived students.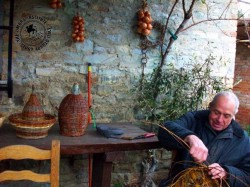 Saturday morning, students enrolled through Arcadia University visited the Umbrian countryside farm run by Flavio Orsini and his family. The farm, located near Lake Trasimeno, is a Slow Food establishment: Everything served was harvested, raised, and prepared on the farm. After a tour, Umbra students learned to make pasta from scratch before sitting down to their meal.
The remaining enrolled through other universities and colleges met Umbra staff members at the Osteria a Priori in the center of Perugia, where they ate a long, multi-course lunch, Italian style.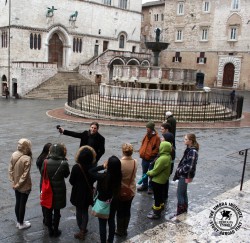 Finally, Food Studies Program Assistant Director and Professor Zach Nowak led two groups of students on the Nooks and Crannies tour – "35 percent nooks, 65 percent crannies" – on Sunday afternoon.
The brave souls who faced the intermittent icy rain showers agreed that it was worth their chilly toes to learn fun "facts" about their new temporary home of Perugia. From knowing where the medieval stocks were located to the legends of the battles with the Perugians v. the Goths, students are now equipped to lead visiting friends and family – or classmates who missed it – on the tour of a lifetime. 
Today ends the orientation activities and launches the first day of elective classes at the Umbra Institute. Buona lezione!