Perugia
Travel
Umbra Blog
Umbra Reps
Why I chose Perugia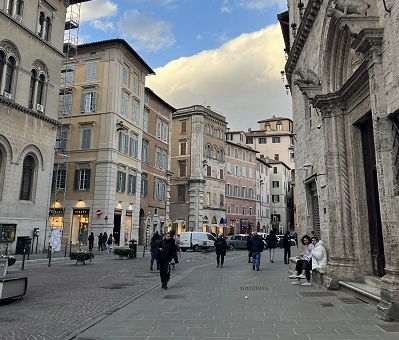 by Dayna Hausspiegel, University of Connectitut
I wasn't set on Perugia at first, and to be honest I didn't know it existed. I wanted to study in Florence because of a friend from the states who went to attend college there. However, I quickly learned that many of my friends—close and indirect—were studying in Florence.
I had the privilege of having an internship abroad for 3 months the summer prior, and went with my close friends. It was an amazing experience, but I was shut out of the direct culture due to Americanized restaurants and clubs. This time around, I wanted something more culturally shocking and off the beaten path.
I knew I wanted to stay in Italy, at least in Europe. The travel opportunities there are what drew me to Italy besides my love for food and new cultures. I had made spreadsheets with the places my Communications major allowed me to go, crossing off everywhere I knew I didn't want to live. I had spoken with someone who studied at Perugia the year prior, and told me that if I didn't speak Italian it wouldn't be a wise investment of my time. I ended up taking the risk and going anyway.
After making the conscious decision to study alone in Perugia, I felt more at ease with my decision. Some might think that statement contradicts itself, but after learning that most of my inner circle from college was going to the same city, I quickly realized I would be reexperiencing the Americanized culture I wanted to stray away from.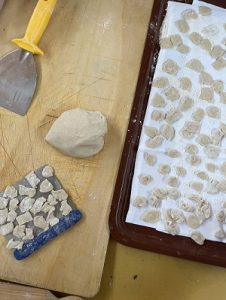 With my outgoing nature, I quickly became acquainted with the people in my program. We went out for an aperitivo, invited each other over for homemade dinners, make-your-own pizza nights, and went out on the town. All of the friends who I met and stayed around were like-minded and also made the decision to come alone to Perugia.
I still have the opportunity to visit my college friends when I please. I have made use of the transportation systems to take me to and from my many adventures, while also indulging in a Perugian weekend every so often. The point of studying abroad—besides academics—is living and embracing the culture of the city you choose. For some, it's quite similar to home. To me, it's a rush of new emotions.
Going alone to a foreign country is scary, but rewarding. Meeting people of similar nature helped reassure my decision and won over any weary thoughts I had at first about my program. The staff at Umbra are super accommodating and helpful resources in terms of schooling as well as giving recommendations for travel in and around Perugia. This route is not for everyone, but if you are willing to take the chance to go to a quainter city, this might be the place.