Benvenuti, Intensive Italian and Archaeology Students!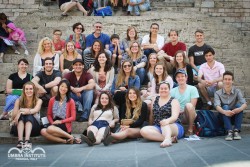 This past weekend, Umbra welcomed its new Intensive Italian Program and Archaeology Field School students.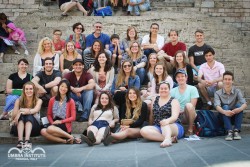 After being picked up at the airport in Rome and transferred privately to Perugia, the new students enjoyed a weekend to orient themselves and explore the city.  The Intensive Italian students are now comfortably settled in their Perugia apartments and the archaeology students have moved into their residence in the lakeside town of Castiglione del Lago.
As Academic Director Dr. Francesco Burzacca reminded students at orientation, their top priority for the summer is to study –  or to dig. For the next six weeks, Perugia and Castiglione will be filled to the brim with students eager to be immersed in the Italian language and culture, or in the dirt of ancient ruins.  
Buon inizio!