Fall's First Tandem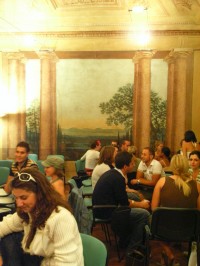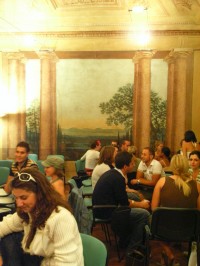 More than fifty students gathered on Wednesday evening for the first Fall 2006 Tandem event.
As an ice-breaker, Umbra offered soft drinks, snacks and introduced the new students to an Italian tradition, l'aperitivo. While at the beginning everyone was a little shy, not long after introducing themselves, every language doubt disappeared.
Tandem is a weekly event which brings American students together with Italians to practice their language skills through conversation. Tandem is a voluntary activity for those interested in meeting Italians and practicing Italian language skills. Future Tandem events will take place at the Via Marzia building and elsewhere in Perugia.